Archive for the 'Sony' Category
Join us for a multi-brand demo day on Saturday, June 16th from 10 am – 4 pm at our Westwood location. This is a perfect opportunity to get all your Father's Day shopping questions answered. We'll have vendor reps on hand from Canon, Fuji, Hoodman, Lensbaby, Nikon,  and Sony to answer all of your questions.
Fuji X10 Rebate
We will be offering a $50 instant rebate on the Fuji x10 from June 14 – June 30, 2012
Tamron Rebates
All current Tamron Rebates will be available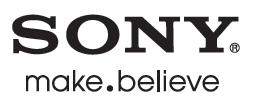 Transform your snapshots into photographs with this informative and inspiring class presented by Sony digital imaging experts. During this two hour course you'll learn digital photography essentials, the basics of your Sony DSLR camera, how to shoot video with your DSLR and how to utilize compositional techniques that make a photograph memorable. Come take this first step to getting the most from your Sony DSLR investment.
Time: 7:00 – 9:00pm
Location: Bergen County Camera in Westwood, NJ
Tickets: $25